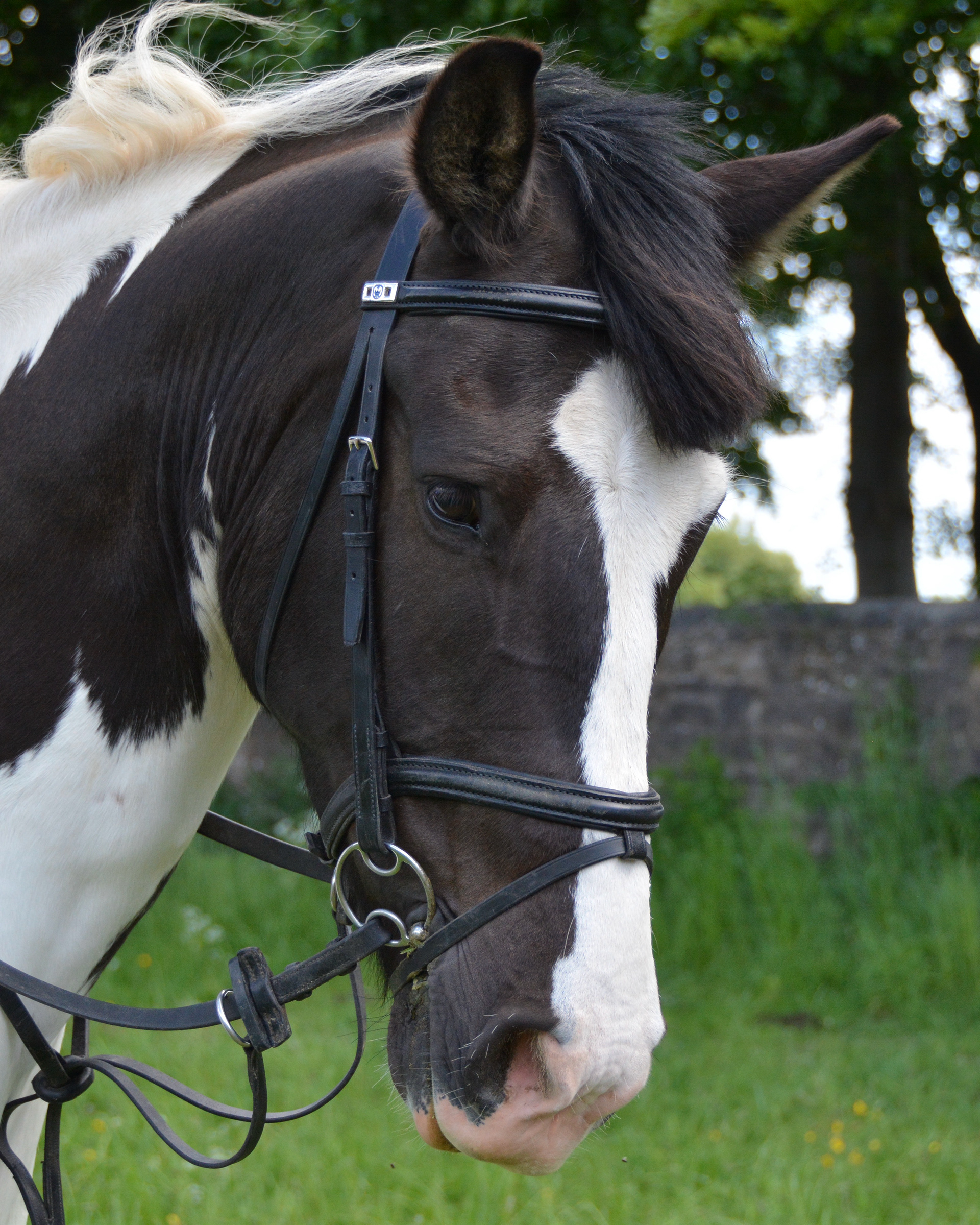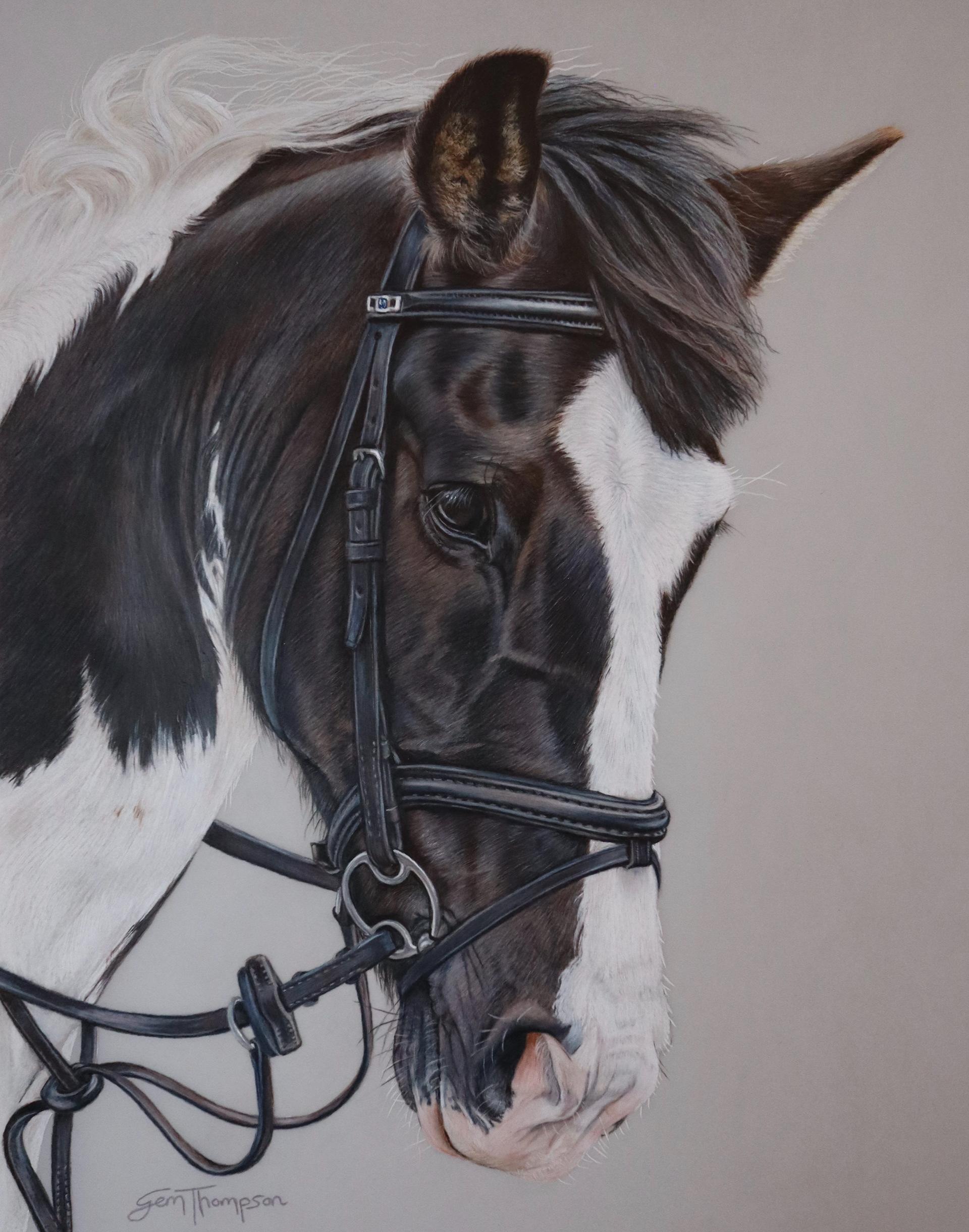 If you would like me to create a beautiful lifelike custom portrait of your pet, please get in touch to discuss your requirements and book a space in my diary. It's important to bear in mind that my lead time is a few months so try not to leave it until the last minute to get in touch if you are hoping to have the portrait for a specific 
deadline.
I may occasionally close my diary to new orders so that my waiting times don't get too long. If this is the case when you get in touch, I will add you to my waiting list and let you know as soon as I'm ready to book you in. Don't forget, gift vouchers are always available and can be individually tailored to your requirements.
The main thing I'll need to get started with your portrait is a good quality reference image to work from. This is essential i
n order to produce an accurate and detailed likeness of your pet. 
The animal will ideally be the main, close subject of the photograph, which will be in focus and of good resolution. 
I can only properly capture what I can see, so ideally all parts of the animal you want to be drawn should be present - no cropped out ears or tails for example! 
The eyes are such an important feature it always helps for these to be clear in the reference photograph. Whilst a typical front on or profile shot is often preferable, don't discount one that shows your pet in an unusual pose or captures their true personality. These can make some of the best drawings. If you have a favourite photograph, this is a good one to go for.
I can work with poorer quality photographs if there is no alternative, for instance if the portrait is to be a surprise gift or memorial piece.  I would just need to assess them first to ascertain if there is sufficient detail to achieve a satisfactory result. 
I can also work from multiple images, or combine them to create the final piece where necessary. As the below images show, I used several different photos to capture the right poses and colours for the portrait..
​​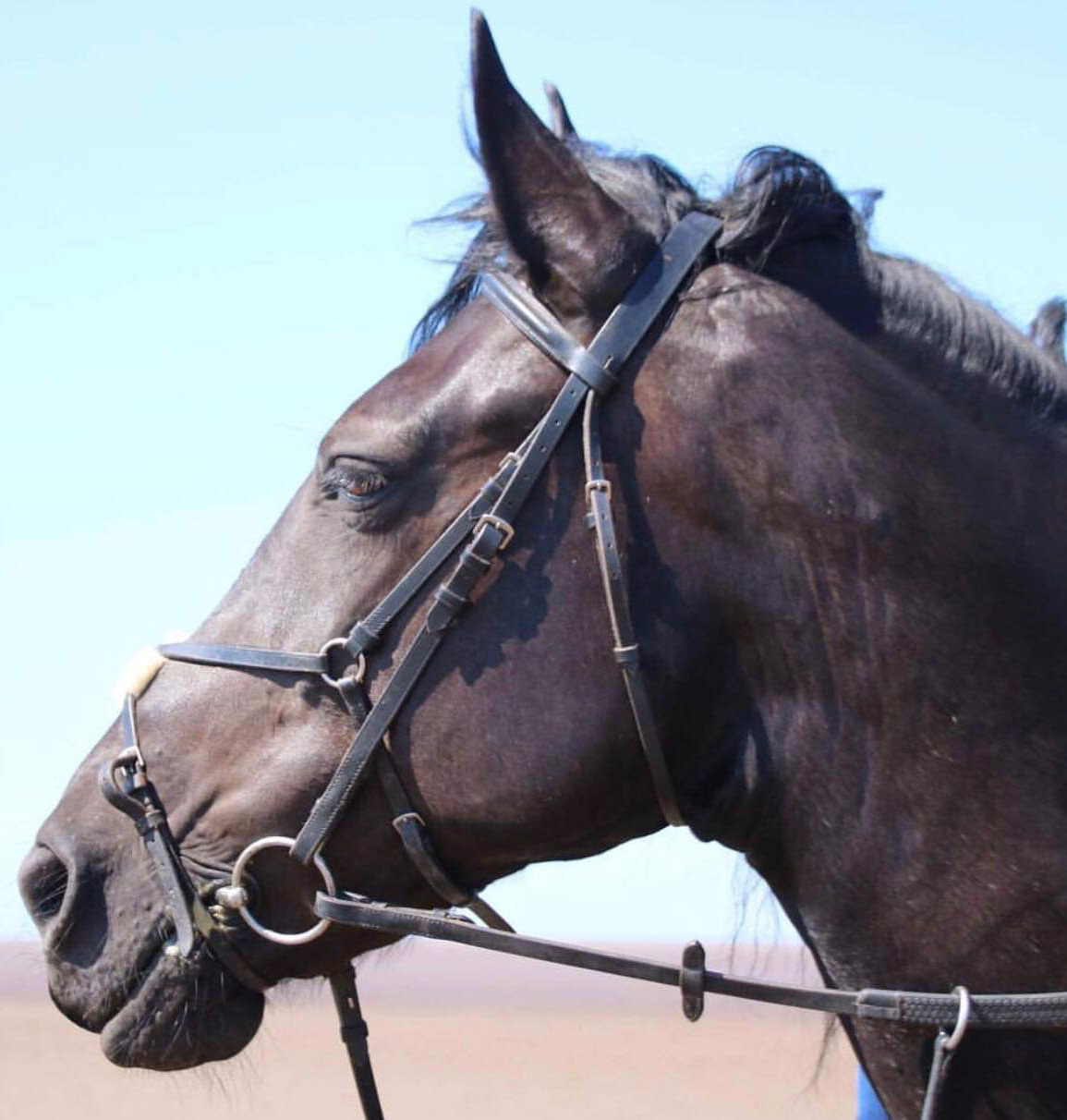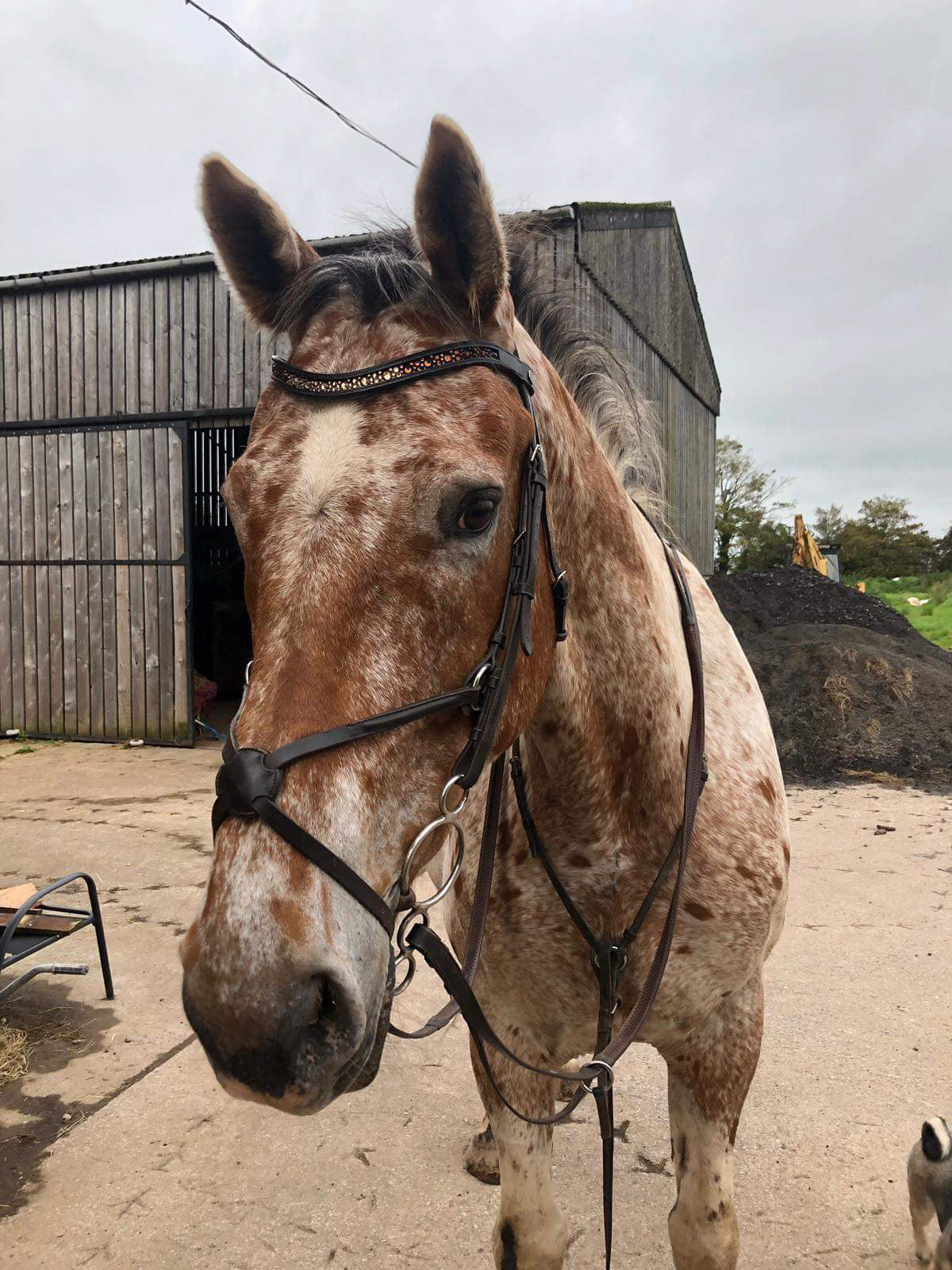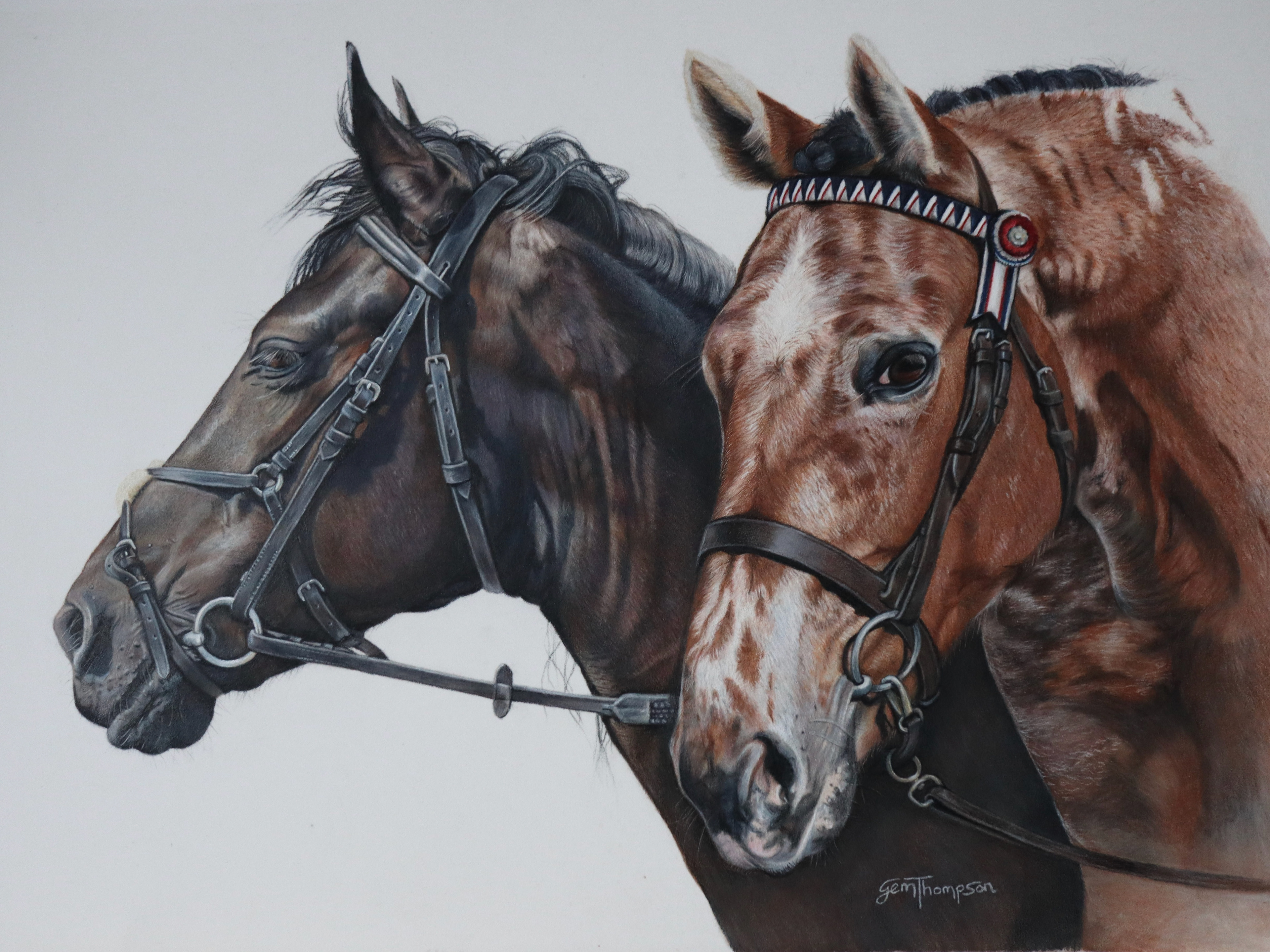 Digital photographs are preferred but I'm happy to work with physical prints if required.
I offer a photography service, so if you would like to have a range of professional quality images from which to select the ideal candidate for a drawing, please take a look at my photography page. You would get to keep all images from the session.
​​​​​​​
Before I set pencil to paper I will get in touch to confirm all details and that you are happy to proceed. I aim to give regular updates throughout the process so any minor adjustments can be made along the way. I will not take final payment until you are fully satisfied with the finished piece. 
Your piece will be supplied mounted with cream conservation standard mount board and cellophane wrapped. All originals are issued with a certificate of authenticity and an artwork care advice sheet.