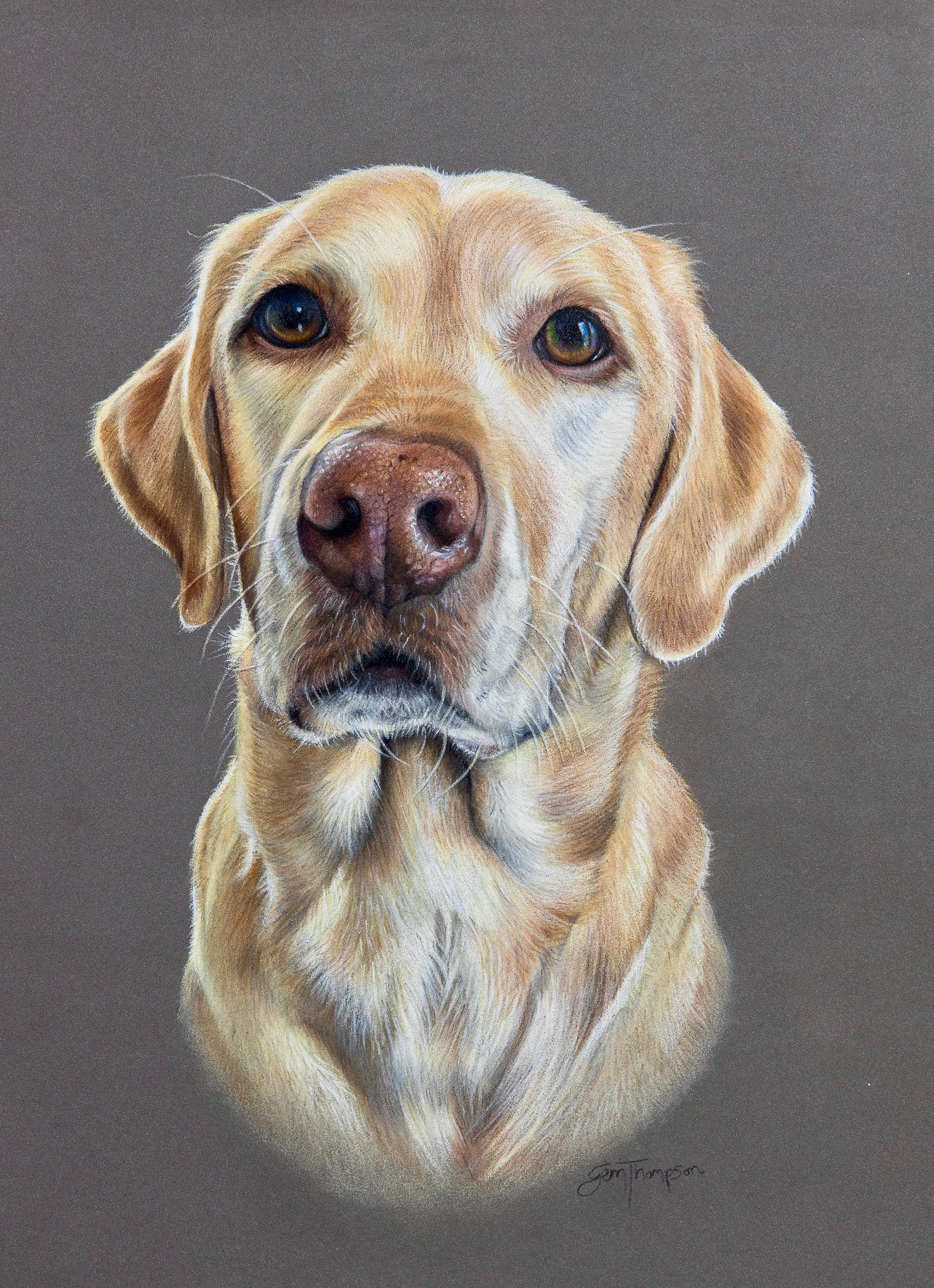 I take great pride is achieving a realistic representation of my subject and capturing the personality of the animal. 
I enjoy experimenting with different mediums, however coloured pencils will always be my preference. I do however like to sometimes use pastel or watercolour for the base layer to more quickly map out the tones and colours of the piece. A large blank piece of paper can be quite daunting so this approach helps to get things moving. 
For a long time I have avoided water colour as a medium in its own right, only ever using it as a base layer as described above, with all detail being added as  subsequent layers in pencil. I'm now practicing pushing myself out of my comfort zone to produce pure (or mostly so) watercolour pieces. Keep an eye on the gallery or social media for these making an appearance and I will announce if and when I decide to offer this as an option for commissions. 
​​​​​​​
All my pieces are created using premium quality materials that
are lightfast so will not fade over time, keeping your artwork looking perfect for years to come.
​​​​​​​
I like to try out different surfaces, with the selection being based on the medium I intend to use and what I think will best suit the piece in question. 
My current favourite is Clairefontaine Pastelmat Paper. I love how many layers of pencil it can take which helps to achieve a real depth and vibrancy. 
Whilst animals are my subject of choice, I am able to draw most things and relish a challenge, so whatever you would like me to reproduce as a piece of art, please get in touch.